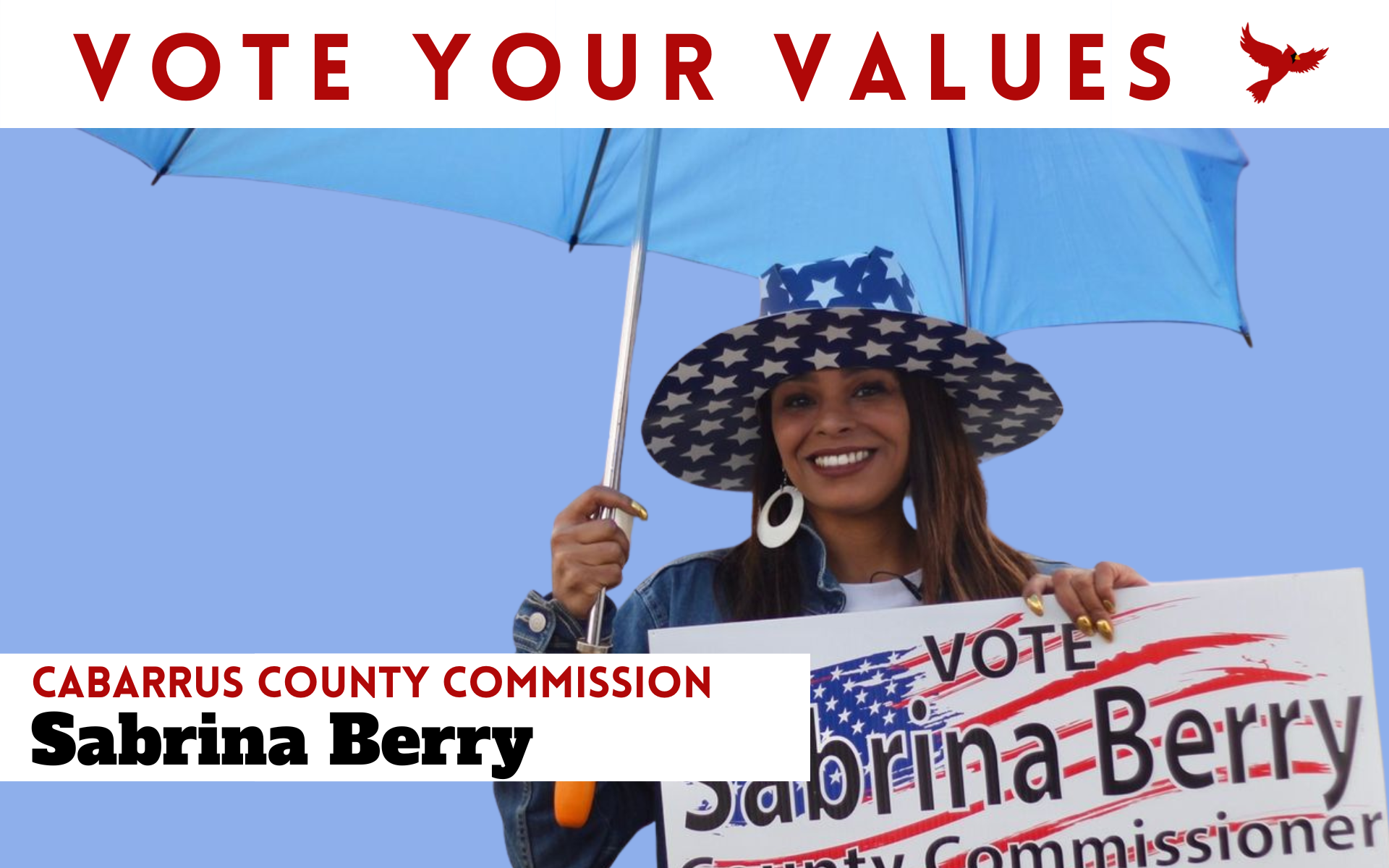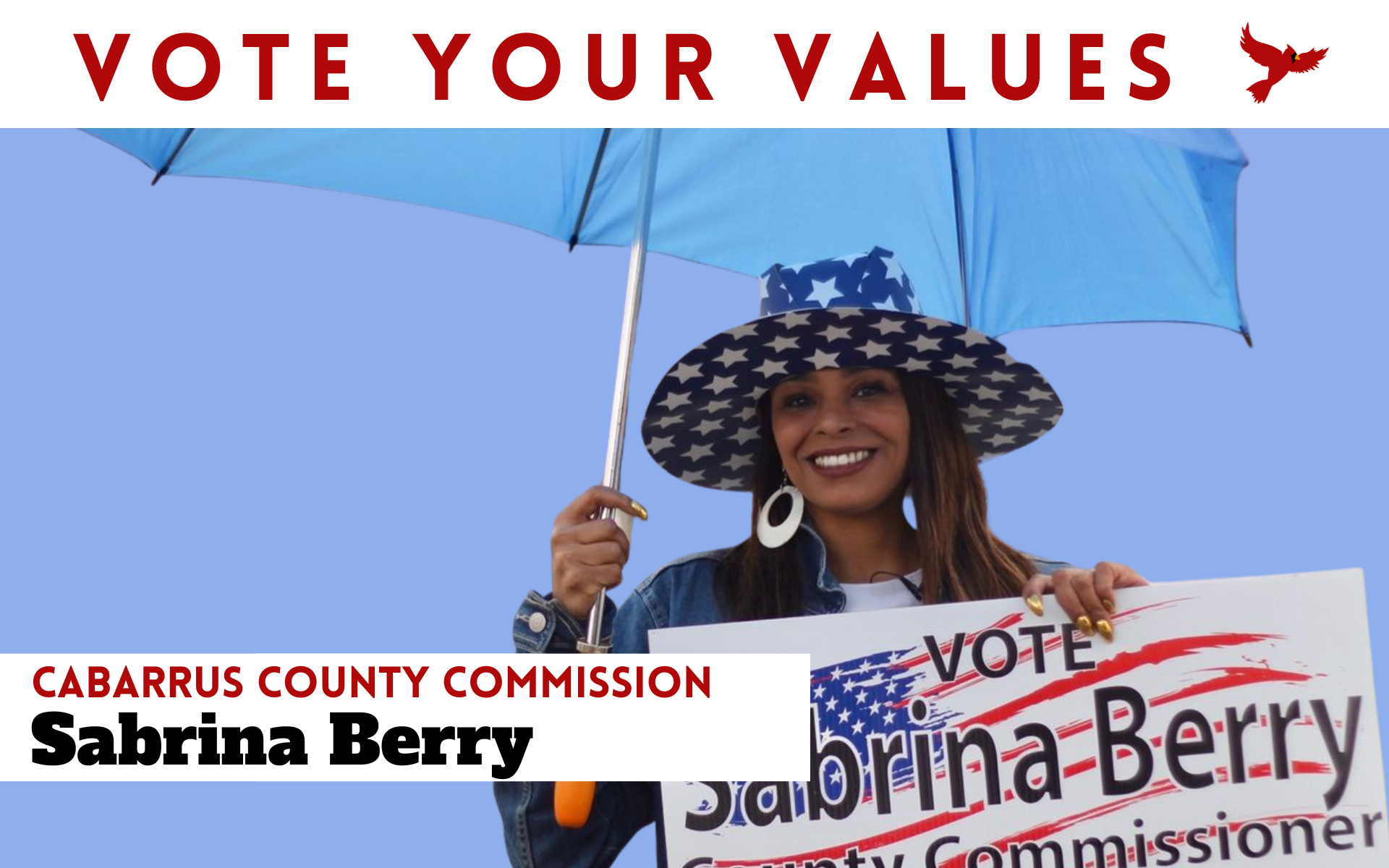 Sabrina Berry is running for County Commissioner in Cabarrus County, where she is a Down Home member.
Sabrina is running on a four part platform for Cabarrus County: Education, Growth and Development, Public Safety, and Public Health. She knows that the schools and the safety and well being of Cabarrus County rely on being funded– something that she would advocate strongly for as a Commissioner. She also knows that with the rapid growth of the County over the last few years, the infrastructure and public health systems must be invested in to keep up and to serve all citizens equally. 
It's time to elect someone who can bring a different perspective and innovative ideas to our local government- our members believe that is Sabrina Berry. Sabrina understands that all municipalities of the county need to work together collectively to find a balance and identify cost's that can be reduced and redirected in a county budget that truly reflects community priorities.
Count down to the midterms