At all levels of American government, powers are divided across its multiple branches. This division of powers keeps any one branch of government from becoming too powerful or going against the people's will. That's why we call it checks and balances– each branch has a "check" on the other two branches of government to protect the balance of distributed powers.
A supermajority is when a single party holds the majority of seats in both the house and senate. This means that one party has the votes to pass legislation without the usual checks and balances built into our government. 
In North Carolina, legislation gets passed in the North Carolina General Assembly, and Governor Roy Cooper vetoes it. Our state constitution requires three-fifths of the members in both chambers to agree before a veto can be overturned. If a single party has 72 out of 120 seats in the House and 30 out of 50 in the Senate, they have the numbers to override that veto. 
We've seen what a supermajority is capable of in our state before. Prior to 2018, the Republicans held a veto-proof supermajority for ten years. During the last supermajority in North Carolina, among other things, the "bathroom bill" HB2 was passed, which massively impacted our state's economy and was later repealed.
We can stop a supermajority from happening.
It's very likely that our recently redrawn maps tip the scales in favor of a supermajority this year. If you've read our post about redistricting, you know that the GOP has been working very hard on the state level to game the system in their favor. That's why stopping a supermajority in 2022 is a turnout and numbers game.
With abortion rights, investment in education, Medicaid expansion, and downballot races on the line, the upcoming election is critically important to our collective future. Above all else, we've got to vote, y'all.
Here are two ways to get involved right now.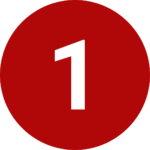 Our members are having these conversations every day and would love you to join them. Blocking a supermajority starts with making sure our communities turn out for this upcoming election. Knocking on doors and talking to our neighbors about what's at stake is the single most effective action we can take right now. Head to our Mobilize page to find one of our canvassing events near you.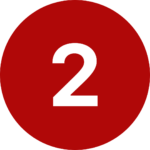 If you need tips on how to navigate difficult conversations, check out our tips and stories on our blog. You can also join our very own Deep Canvass Manager, Bonnie (one of the best deep canvassers in the country!) to learn more about the power of a good conversation. She hosts a Deep Canvass Training & Phonebank on Wednesdays and Thursdays, and it's virtual– join from anywhere!
Get engaged!
This November, we have a duty to show up to the polls and use one of the many tools at our disposal as the people. There's so much at stake this year, y'all.
Head to our Civic Engagement page and make your plan to vote today!