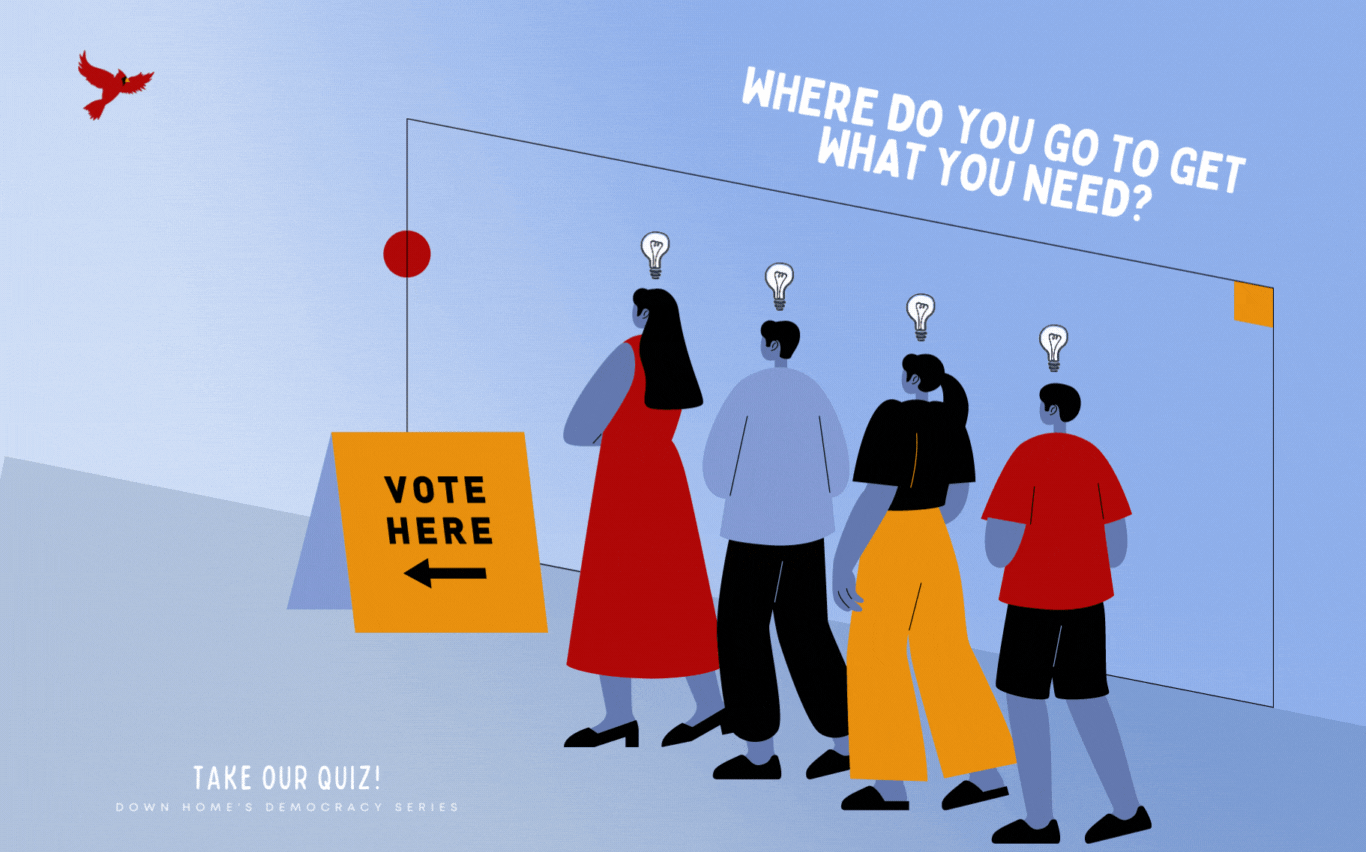 Last month, Down Home asked y'all what things you wanted to learn more about in our Democracy Series. The majority of answers were all about diving deeper into local government positions and their powers! That's really exciting– we know that civic engagement in our rural communities is a key part of keeping our officials accountable to us, and we're glad that y'all want to learn more!
We know what our communities need to make them better for all, but do you know which parts of government to go to when issues come up? Take our quiz below on Local & State Governments!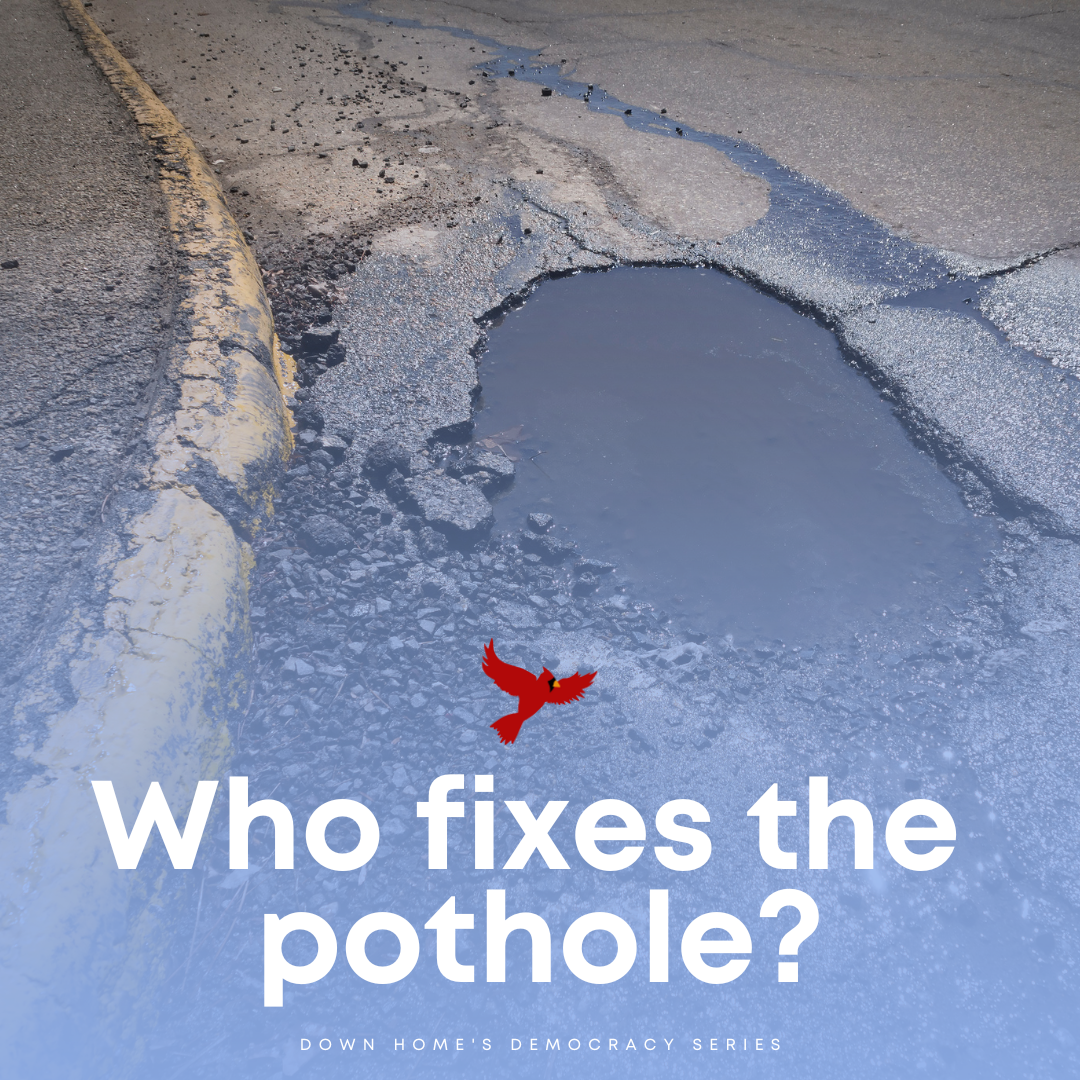 #1.

There's a pothole in the main street of your town that's caused car problems for you and your neighbors. Who should you contact for getting it fixed?

Not quite– it's the NC Department of Transportation (NCDOT)! Did you know that North Carolina has an online pothole reporting tool? After you file a claim with them, NCDOT generally submits the driver's claim, as well as its own report, to the N.C. State Attorney General's Office, which will determine whether NCDOT knew about the pothole and made an effort to repair it within a reasonable length of time.

If the Attorney General's Office denies the claim, drivers can appeal to the N.C. Industrial Commission. (Did y'all know we had that? I didn't!)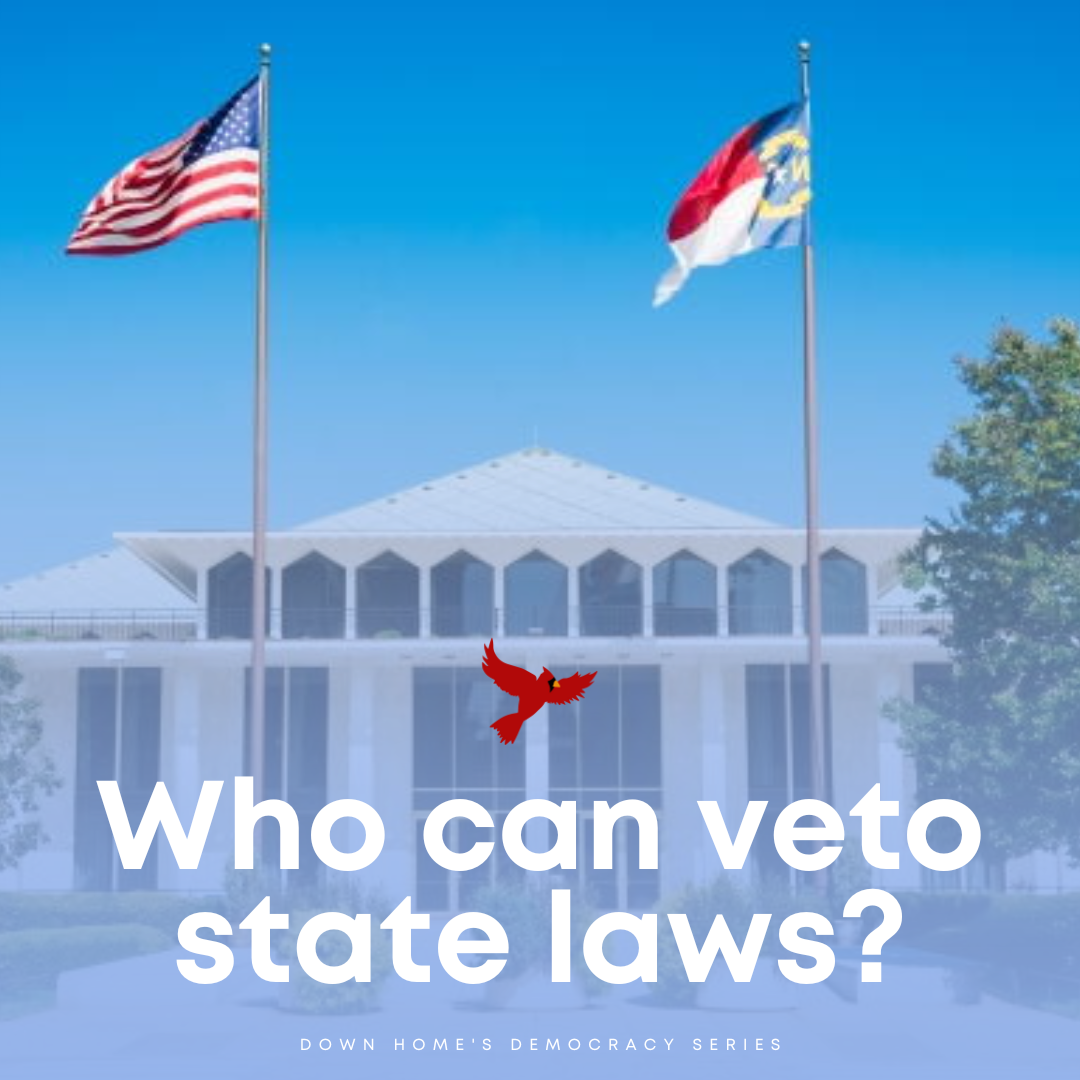 #2.

Both houses in the North Carolina General Assembly (NCGA) just passed a bill that infringes on folks' rights. Who can veto it?

Not quite! State veto power belongs to the governor alone. It's a part of our checks and balances system, as all three branches of our state government (The Governor's Office, the North Carolina General Assembly, and the North Carolina Supreme Court) have powers that can override the other.

Locally, it gets a little tricky because some bodies of local government (like a county commission) function as two branches of government instead of one. The more you know!
#3.

You're getting married- congrats! Now it's time to get your marriage license. Whose office do you visit to get it?

Nope! Whenever you need official records created or updated, or come into ownership of real property (ownership that is land-based), you head to the Register of Deeds office!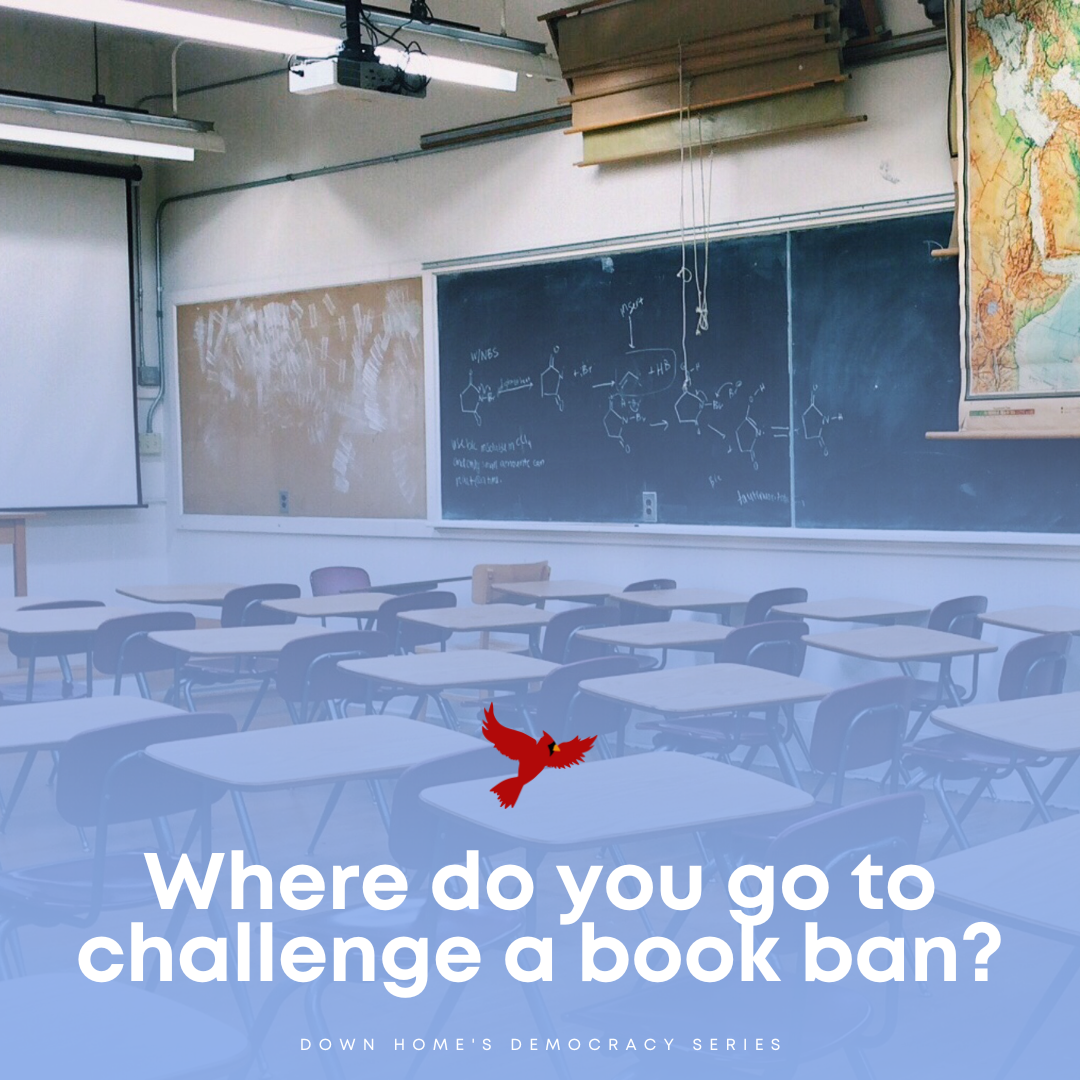 #4.

Your local school administration is trying to ban a book, but you and other parents want your children to receive as much education as possible. Who should you reach out to challenge the book banning?

It's the Board of Education (or school board) that has the power that you need! Your local school's superintendent reports directly to your school board, and they ultimately can override a policy decision made by a school administrator.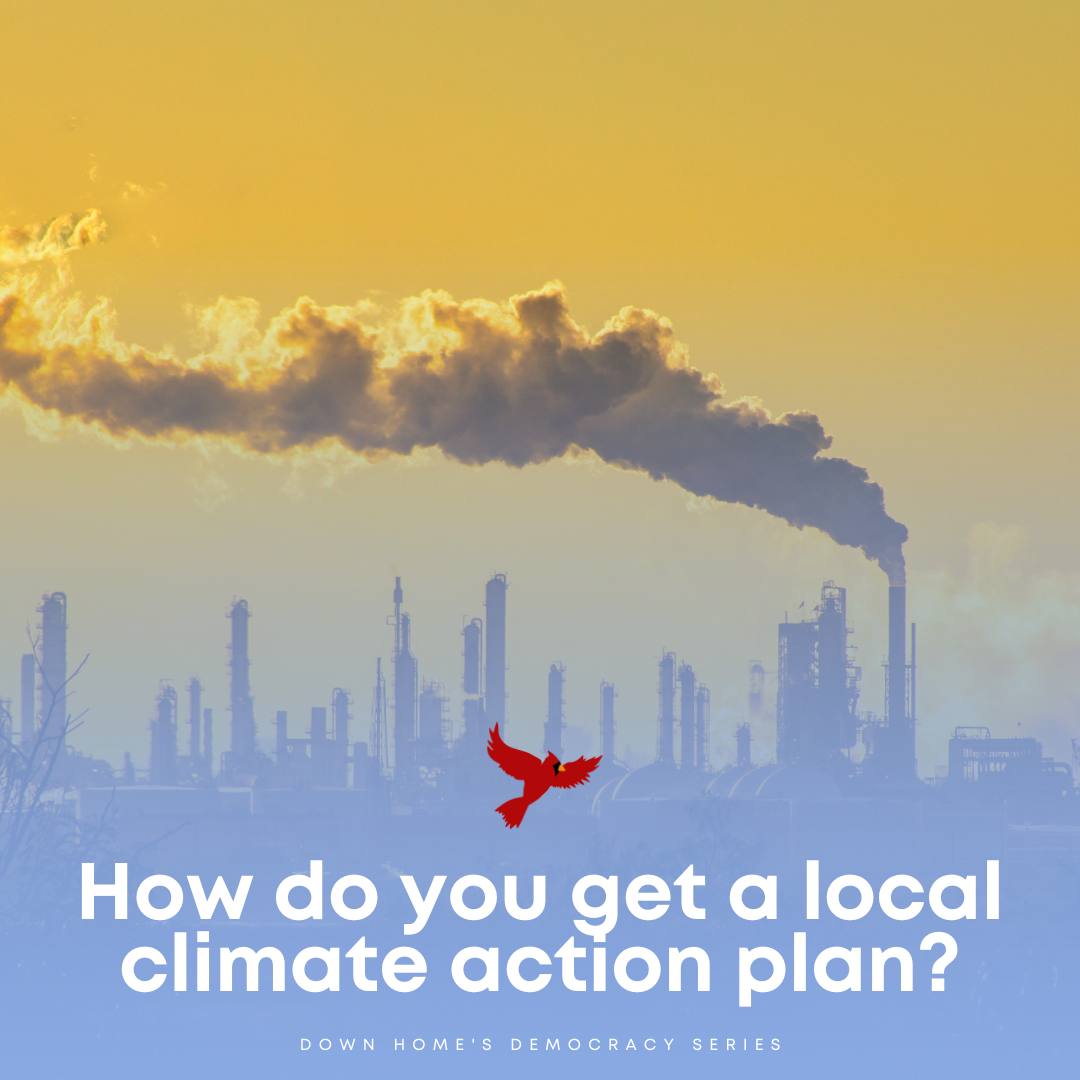 #5.

You and your neighbors are seeing the effects of climate change in your community, and you want to have a local climate ordinance. Who has the power to pass a community climate action plan?

The answer is both! Climate action plans can be coordinated at a municipal level and a county level, as both have powers that relate to climate action, infrastructure (like Public Works), and environment. They can incentivize climate-friendly policies, install or petition higher levels of government for renewable energy sources, prohibit excess plastic, and more. It's up to us as constituents to organize with each other and push for a plan to be executed by our local government!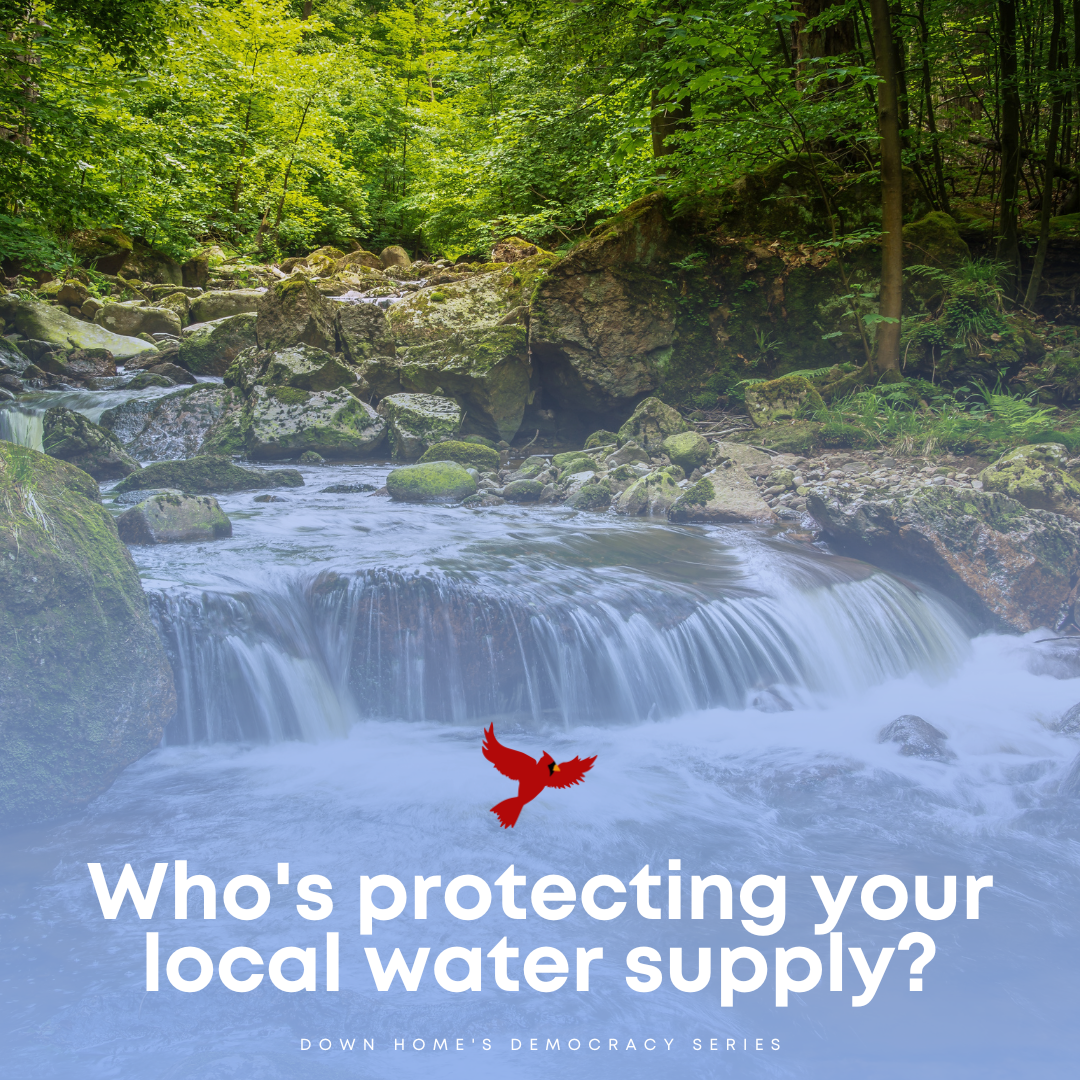 #6.

Your community's local river is the main water source for everyone, and you've noticed that there's something wrong with the water quality. Which meeting should you register for to make a public comment and ensure it becomes a priority for your county?

Your local Soil and Water Conservation District Supervisor (an elected position) is tasked with overseeing the quality of local soil and water!

Reminder! In North Carolina, most of your official's meeting are public, and minutes of each meeting must be available to the public due to the North Carolina Open Meetings Law.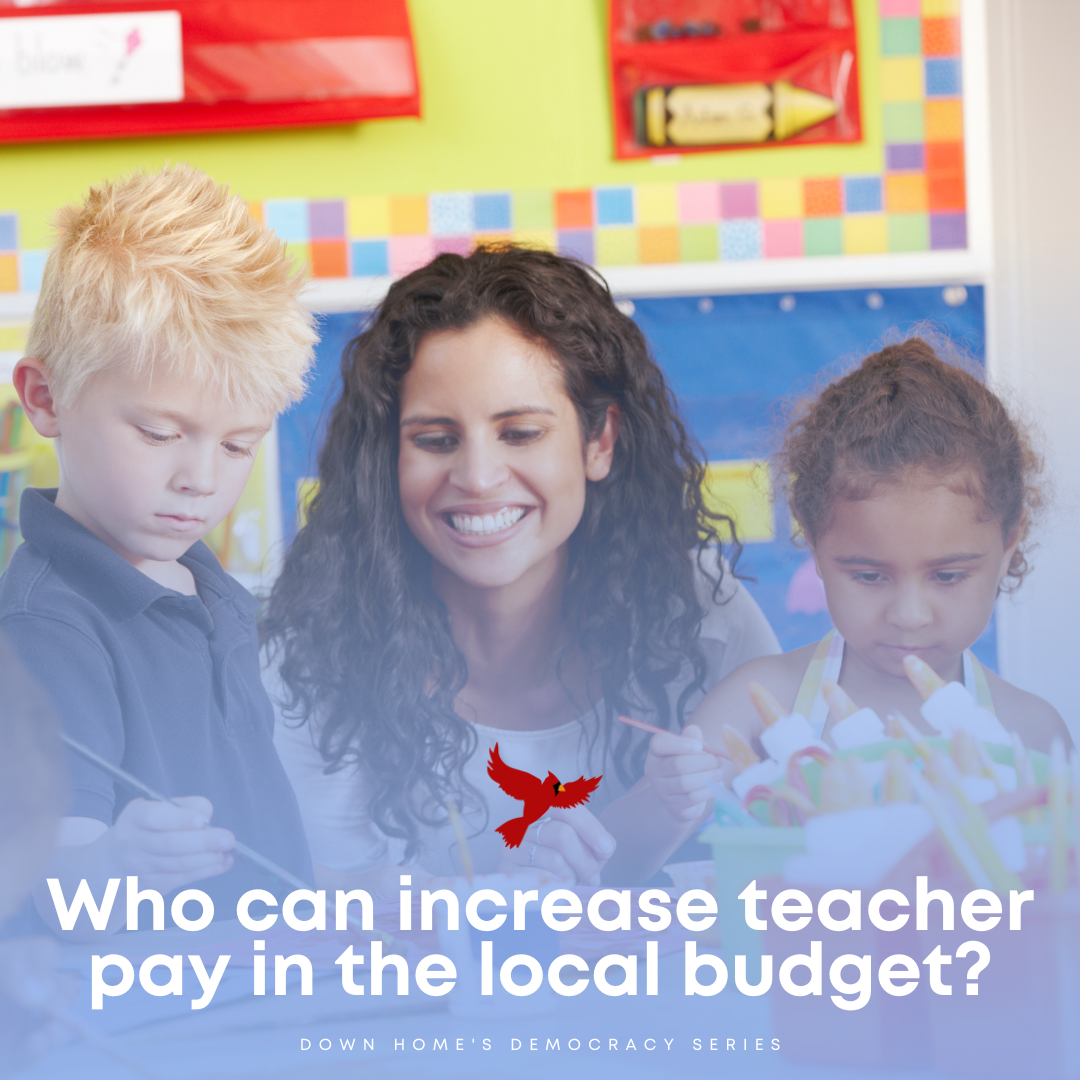 #7.

You and a group of parents are pushing for your county's teachers to be paid more. Who makes the final decision about your county's school budget?

That's a two-parter!

It's the Board of Education and the Board of Commissioners! The Board of Education will create a budget they recommend based on stakeholder input from local schools and the community, and the Board of Commissioners will approve or make changes. As a parent, staff members, or just a constituent paying local taxes, you're still a stakeholder in the process– get involved!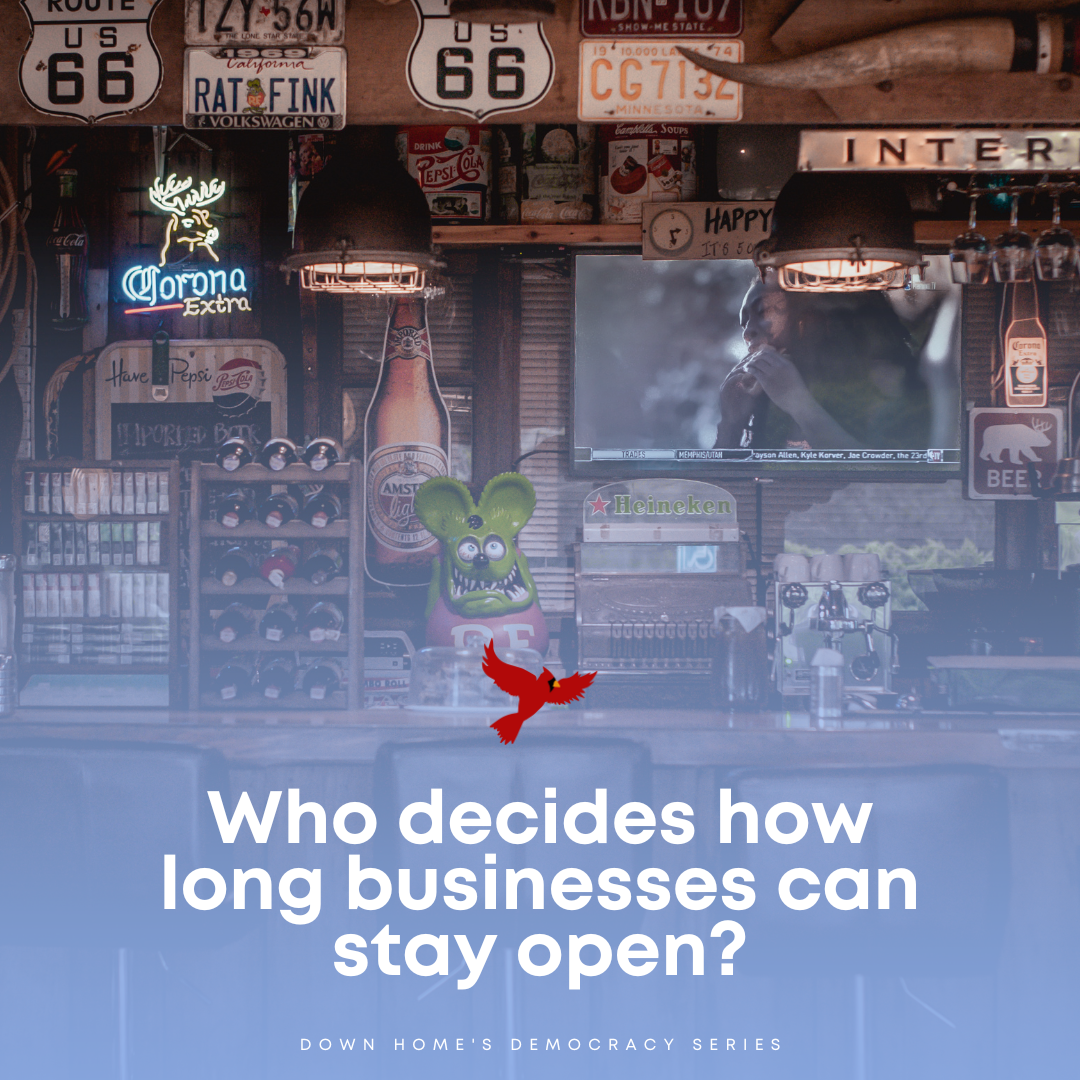 #8.

You're heading to your favorite local bar just to find out that they're closed earlier than usual due to a government policy. Who made the policy?

Your town or city council passes ordinances (local laws) that can regulate business closing times, speed limits, signage, or anything else that isn't covered by state or federal law.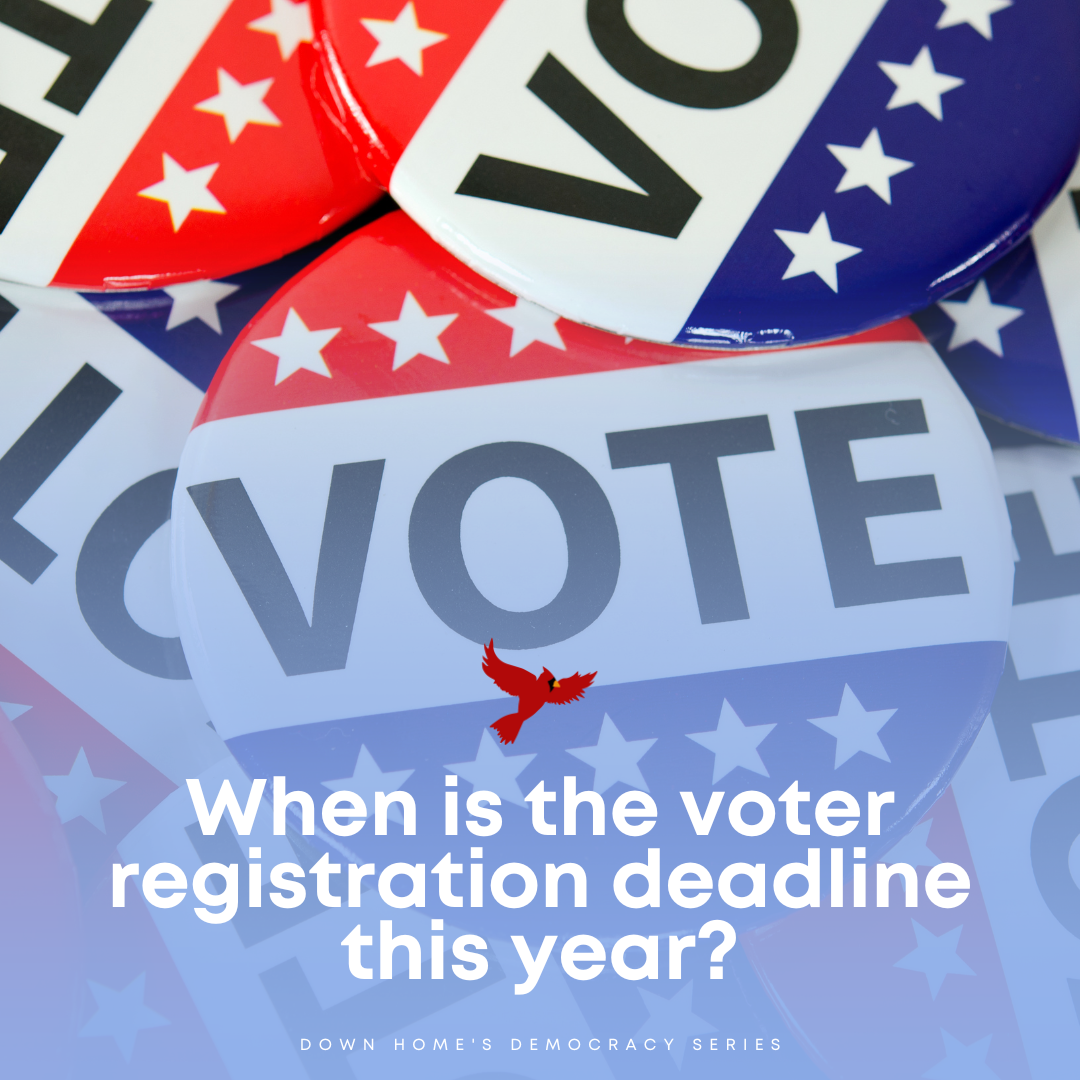 #9.

Voter Check! When is the deadline to register to vote in the 2022 Statewide Elections in North Carolina?

The date to register to vote in this upcoming election is October 8, 2022! Are you registered? Make sure you're all ready to vote this fall by tapping or clicking here!
How'd you do? Share this post and tag us on socials with your score!