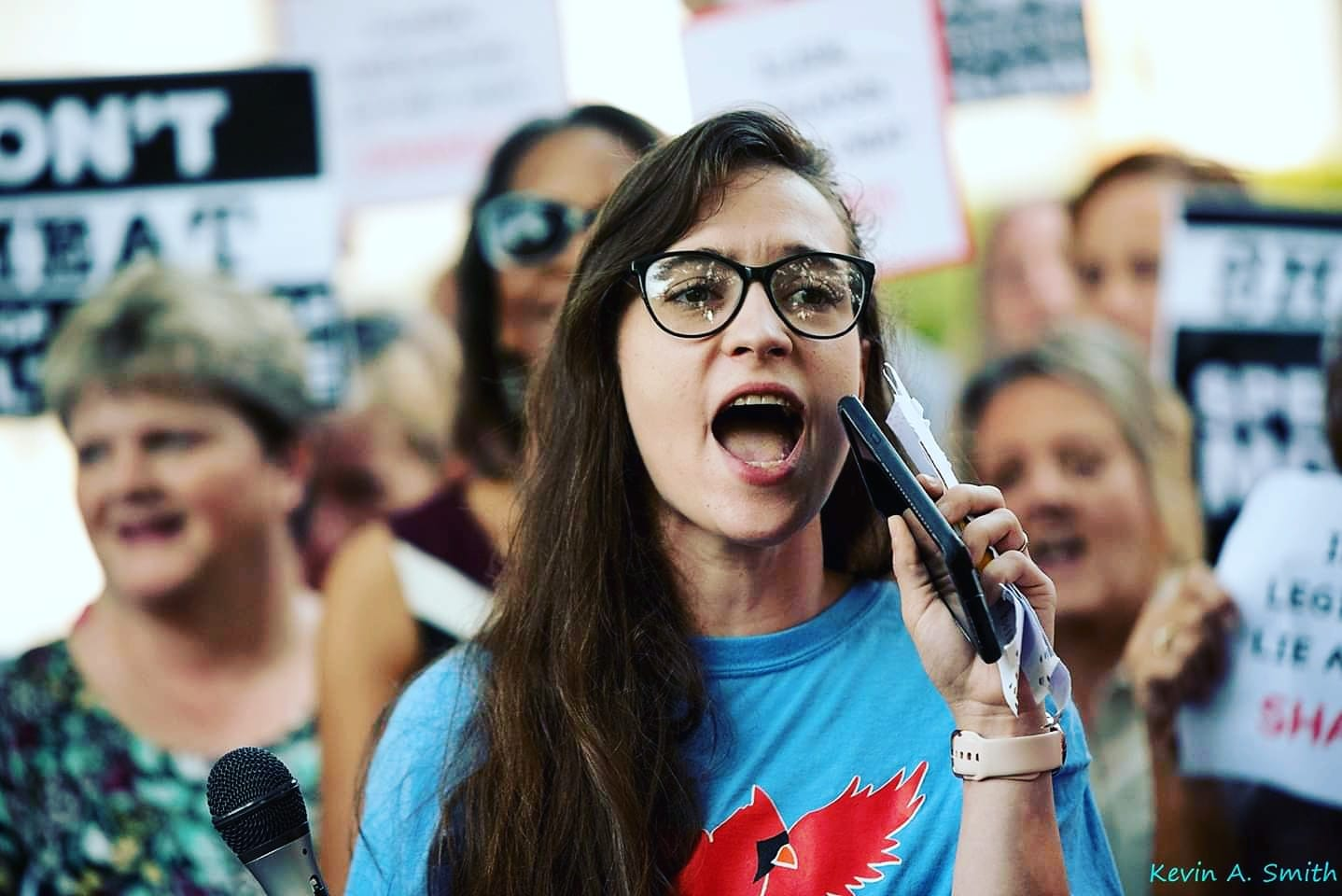 This post was written by our organizer, Chelsea, about her 10,000 Rural Voices Project and Community Listening Survey. As she says herself, "We know that once we start talking to each other, we can build power with each other. But first, we have to stop and listen. And allow folks to feel heard."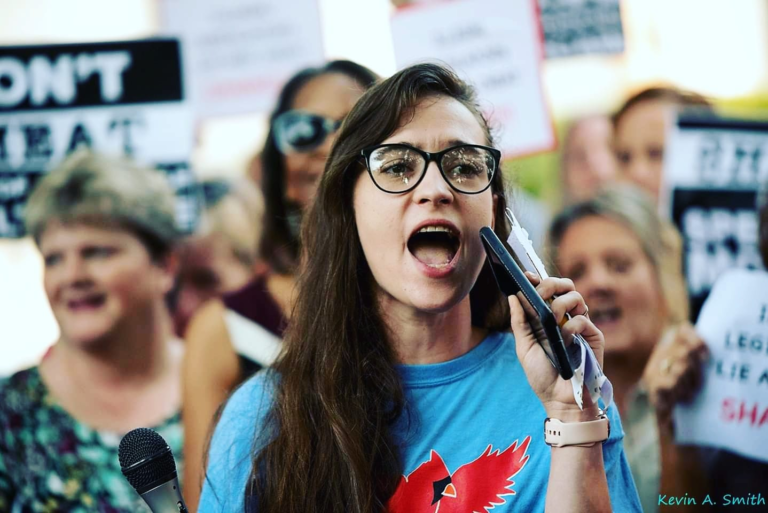 I refer to myself as a Proud Appalachian Woman because I was raised by the village that is Western North Carolina, and I am deeply rooted in the hollers and hills of my hometown. But for too long, I have watched while my people have been written off, forsaken, and forgotten. While those who claim to represent us have used their power to fill their own pockets, my people have been left to suffer. 
Where there used to be good industrial jobs at the old Dayco plant there now sits a Walmart that pays its employees $8.00 per hour with no benefits. Our rural hospitals continue to shut the doors on critical services like labor and delivery because of the funding they have been denied. The cost of housing keeps going up so no one can afford to stay here in WNC anymore because landlords and seasonal tourists have been prioritized over the folks that grew up here, that work here, and that are raising their families here. 
Folks are working multiple jobs, coming home with blistered feet and callused hands, and still struggling to keep the lights on because corporations like Duke energy keep demanding more and more and more from the working class. They are dying of a manmade overdose crisis created by a pharmaceutical industry that literally profits off of all of this pain and suffering.
Since before I was old enough to vote, I have witnessed my state government abuse their power to pass racially targeted voter suppression laws, to withhold funding from our schools and teachers, to decrease our unemployment benefits, to refuse to expand Medicaid, resulting in the closure of multiple rural health care facilities. They've managed to pit neighbors against each other in order to keep us from talking to one another and working together towards shared power. It isn't just elections that have allowed them to hold power, but an intentionally created culture of division and vitriol. 
Down Home North Carolina wants to create a counter-culture to all of this. We want to get neighbors talking to each other again and sharing sweet tea on the front porch, figuring out what we have in common and how our differences actually make us stronger. 
I started this by having conversations in my hometown here in Haywood County, but now I want to get neighbors talking all over the state. It is now that we need to decide if we are going to reclaim our power to fix the problems we have in our rural communities — address the opioid crisis, repair our schools, protect affordable housing — or if we are going to sit by and turn the power over to the wealthy and corporations for good. 

Our goal is ambitious: We want to have 10,000 conversations with rural folks across the state. We know that once we start talking to each other, we can build power with each other. But first, we have to stop and listen. And allow folks to feel heard.
I want to hear from you about your community: The struggles that keep you awake at night, the solutions you want to see.
It starts by making your voice heard in our 10,000 Rural Voices Survey, and sharing the survey with your neighbors so they can make their voices heard.
– Chelsea