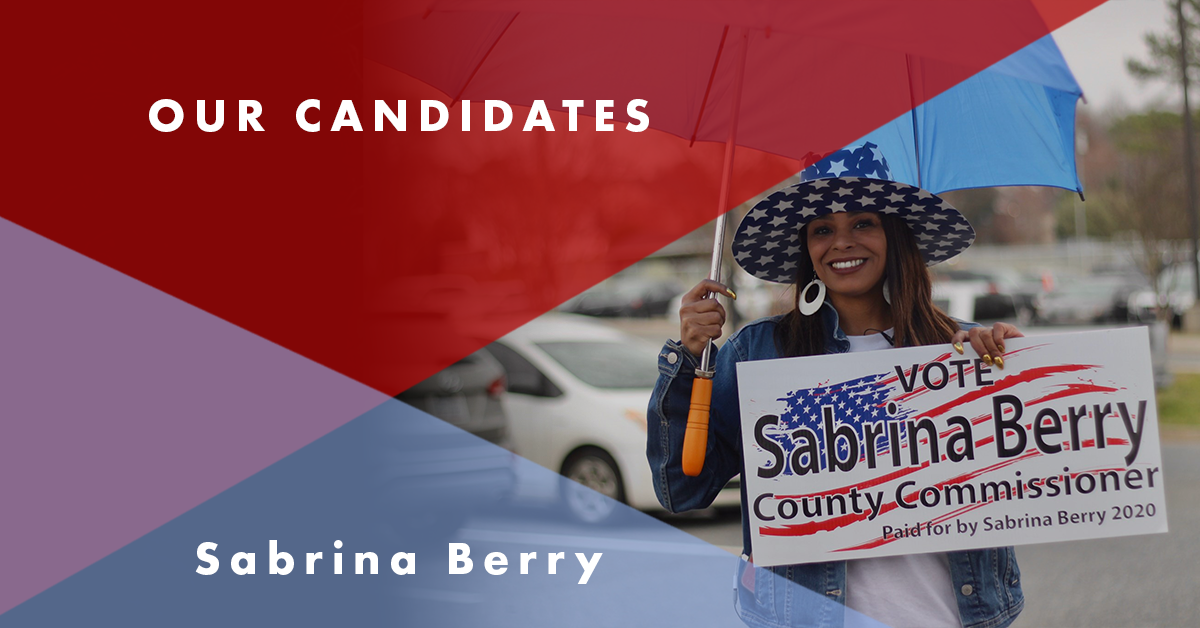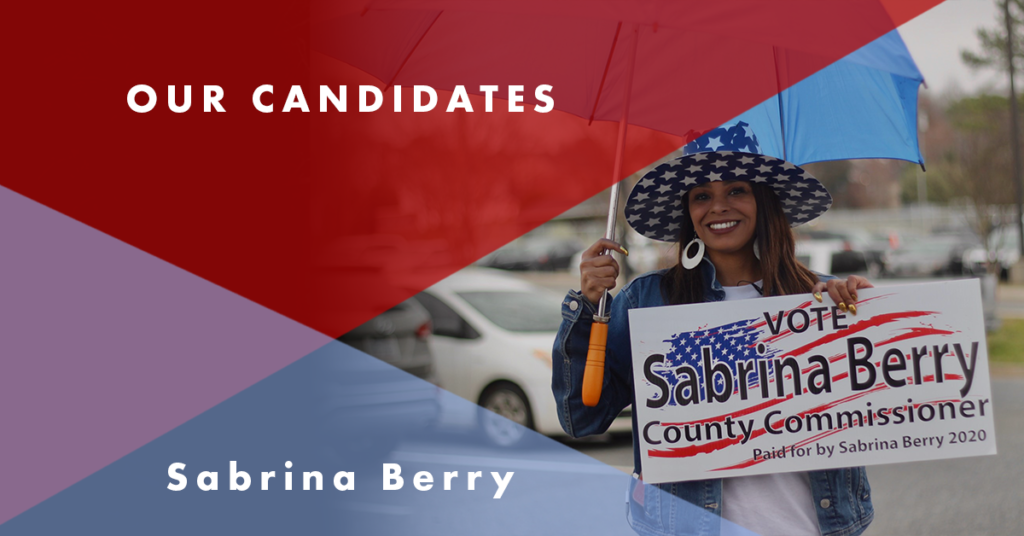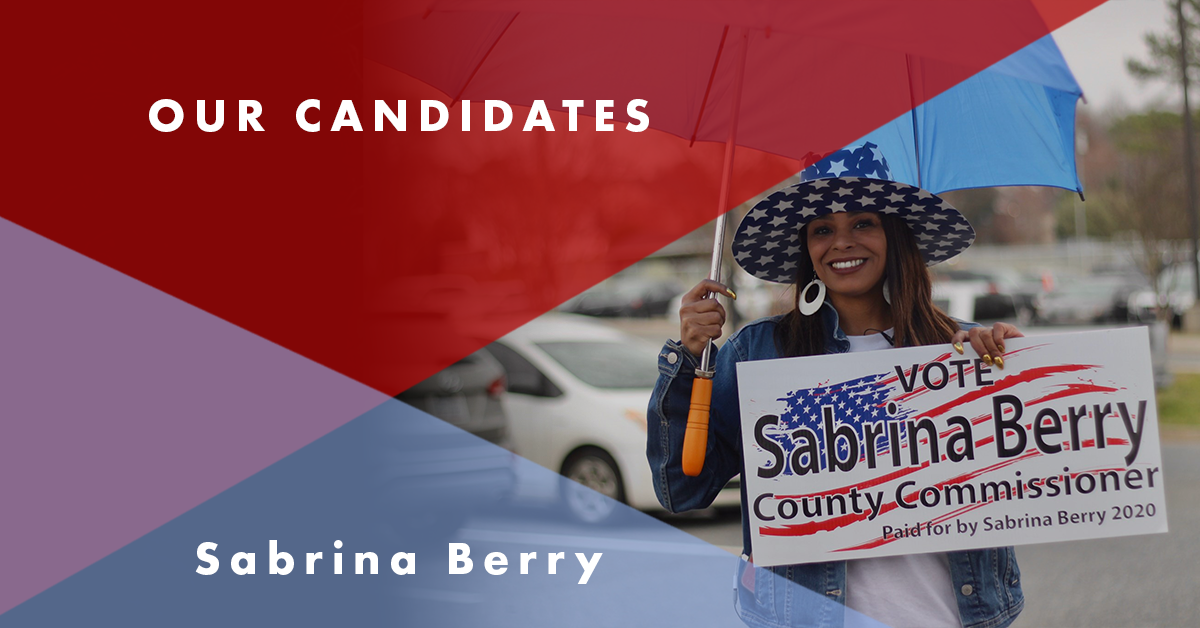 Down Home Cabarrus members have voted to endorse Sabrina Berry for the Cabarrus County Board of Commissioners.
Not only does Sabrina's platform deeply align with the platform drafted by our local members, but we know her: we know her dedication, we know her humanity, we know her drive, and we know her heart. Sabrina Berry is exactly who we need in office to represent the Cabarrus County we know and love.
Sabrina believes the Board of Commissioners should look like and represent the community it serves. Sabrina knows all the corners of Cabarrus County well. A long-time community advocate, Sabrina has taken the time to get to know her neighbors and what matters to them most. In fact, Sabrina has spent time with Down Home when we were first building our chapter, knocking on doors, and surveying the county. She was right there with us when we were hearing from local residents what changes they wanted to see locally.
Sabrina Berry is passionate about and supportive of issues concerning mental health, education, affordable living, women in the workforce, and subsidized child care. However, there were two key elements of Sabrina's platform that stood out to the members at Down Home Cabarrus:
One, Sabrina understands that affordable housing is a major concern in Cabarrus County. Our cities and towns must remain accessible to folks from all walks of life and everyone living here should have the opportunity to prosper and call Cabarrus County home. Sabrina is in favor of land options for developers to build affordable homes for seniors, veterans, and low-income families. She also believes that a real economic solution for the county must include raising wages to reflect the true cost of living and by utilizing all sectors to provide an affordable housing stock.
Two, Sabrina believes in government transparency and accountability. If local communities are not informed about their voting rights and the power held by the County Commissioners, then elected officials can not be held accountable. Sabrina is a tireless advocate for voter rights and open government. If elected, she will make sure that the public is aware of and informed about the issues the Commissioners are making decisions about. Sabrina wants her constituents to be heard at and involved in public meetings and would work to ensure that meetings are accessible, open, and promoted in our communities.
Sabrina Berry will do these things and more, and this why we have endorsed her candidacy for the Cabarrus County Board of Commissioners.
Not only are our members going to vote for Sabrina Berry in November, but we are going to spread the word about why we think she is the best candidate to represent us.
We hope you will help us get Sabrina elected in November by mobilizing your friends and families. With Down Home's Relational Voter Turnout Project, we can give you all the tools you need to engage the people in your community.
Get started by joining one of Down Home's Relational Organizing trainings here.